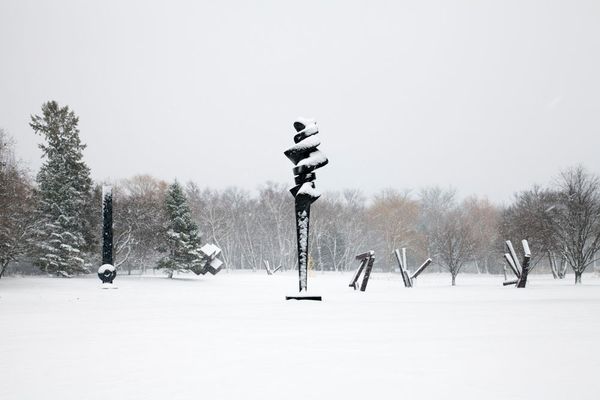 Lynden Sculpture Garden - Artist Residency 2015
Art and Nature: Attitudes and Edges
The dual mission of the Lynden as sculpture garden and nature sanctuary matches my personal interest in the arts and the environment.
The project involved making periodic, seasonal pilgrimages to visit and photograph the garden. The theme, attitudes and edges, describes my observations of a number of dualities, as well as my approach to photographing the sculptures and the landscape. Art is placed into a specific landscape. There are mown lawns and cultivated flowerbeds around most of the artworks. There are also adjacent areas that have been left in a more natural state. I am interested in how we negotiate both aspects of this place, where we find literal edges between them and how we define the metaphorical edges between art and artifice, nature and culture, wild and civilized, order and chaos.
There is a gallery of selected images from the project on this website. Click here to see it.
There is a much larger selection of images from this project on a Flickr album.
In 2010, along with my collaborator Phil Krejcarek, I participated in the invitational Inside/Outside series of temporary installations and exhibits at the Lynden Sculpture Garden. We called our installation "Under Construction." To see images from that installation click here.