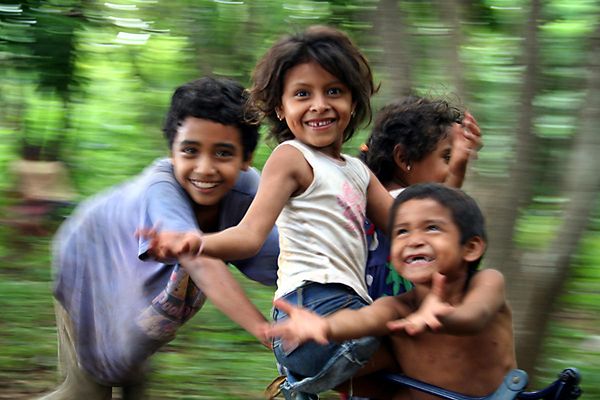 Nicaragua Brigades
Between 1999 and 2014 I have made eight trips, or brigades, to Nicaragua under the auspices of a non-profit organization called Bridges to Community. I was the trip leader for many of them. The mission of Bridges is to promote cross-cultural interaction through the process of living and working with local communities. Volunteers from the United States work with local people to build houses, dig wells, or create other types of infrastructure sorely needed in these communities, many of which have been devastated by hurricanes and earthquakes.
In addition to photographing the brigades in action I have written about them, both in prose and poetry.
Images from my three most recent brigades can be found on Flickr at Nicaragua 2010 and Nicaragua 2012 and Nicaragua 2014.
Images, essays, and poetry from prior to 2010 can be found at Nicaragua Galleries.
I have a book of selected images from the brigades. It is called simply Nicaragua Album. The entire book can be previewed and it can be purchased at Magcloud.com.
I am available to make presentations about my experiences in Nicaragua working with Bridges to Community. If you are interested in a life-changing experience or you belong to a church or group that might want to know more about the Nicaragua Brigades feel free to contact me or go to the Bridges to Community website.
To discuss fees or to schedule a program contact me, Eddee Daniel, at 414-771-8857 or by email at eddee@eddeedaniel.com.